Dr Peter Wilson shared some practical UAE Corporation Tax examples and raised new questions at ACCA Middle East SMP Conference on 9th March 2023.
The attendee's responses to the examples and questions showed that while progress has been made in absorbing the law, only the surface has been scratched.
With the questions and examples having a wider application than just those people who attended, you can find them attached.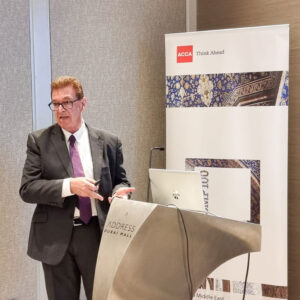 We hope they help to increase your knowledge. Dr Peter hasn't, of course, attached the answers to the questions.
If any reader would like to learn more of the details of the UAE's Tax Decree Law and how it fits into the global tax governance landscape and also aligns and relies on the various Commercial Companies laws in the UAE, we recommend you sign up to take the ACCA's exam on Corporate Tax.
We know the syllabus is great because Dr Peter Wilson wrote it and the exam questions.
Good luck.