PB First Tax and Advisory is building its Tax Litigation practice.
The Federal Tax Authority is increasing its vigilance in administering the UAE's taxation laws, and with corporate taxation now here, taxpayers need to ensure they comply with the laws.
If a difference of opinion arises with the Federal Tax Authority, and sometimes this happens, especially when the taxes are new, taxpayers now have access to leading practitioners to present their position in the most efficient and respectful manner possible.
So, we are very excited to announce that Imran Shafi KC, a leading English advocate and part-time English judge, is now working alongside us in the PB First Tax and Advisory Tax Litigation practice in Dubai.
With our clients now having access in one place to a highly qualified and respected leading advocate and some of the most experienced taxation academics and professionals in the region, taxpayers can be assured that if they need assistance, PB First Tax and Advisory is the place to come to.
Our team will be delighted to review the compatibility of your structures and planning with the rules and, where the rules are unclear, to provide best practice on steps to be undertaken to minimise risks of a difference of opinion. The Authority has a right to charge substantial penalties, so it is best to avoid falling into the traps.
If the Authority disagrees with the position taken, then we are positioned to guide your company through the appeals process.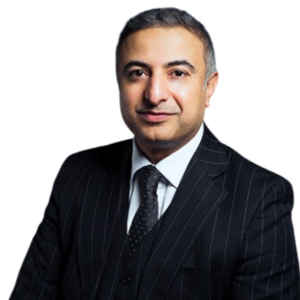 Dispute Resolution and Tax Litigation Support
When disagreements arise with taxation authorities, as they inevitably do, we assist in resolving these issues, whether by adopting traditional approaches through filing objections and discussions with the Tax Authority or by resorting to supplementary procedures, including formal appeals through the legal system or arbitration. We provide detailed and well-thought-through advice directly for our clients or support our client's existing advisors.
The differences of opinion may relate to value-added tax, corporation income tax, personal taxation or customs duty. They may be administrative or financial, and they may relate to taxes or penalties. They may also be domestic or cross-border and involve mutual agreement procedures or something more complex.
Our dispute resolution team consists of an English King's Counsel who is also a part-time judge with two PhDs in taxation and financial accountants. Where permitted by law or by regulations, we appeal directly to the Tax Authority or to a Tribunal outside the Tax Authority. We do this directly with the assistance of the King's Counsel when he has relevant audience rights and when he does not, then alongside carefully chosen local advocates who do. Whether we have audience rights or not, our team prepares the file, attends the Court or Tribunal when permitted or liaises directly with the Authority.
Our UAE dispute resolution and tax litigation support team is unique: we are the only firm with two PhDs in tax and a King's Counsel.